Freud Router Bit Set - 2 Piece French Door Grill Set
Freud Router Bit Set - 2 Piece French Door Grill Set
Create perfect joints in grills for simulated divided lite door construction
Shank Dia: 1/2" 
Unique "Intersection" bit mills joints for Simulated Divided Lite French Door grills
Offered in 3 profiles to match Freud French Door Sets
Perfect for fine hardwoods or softwoods
#12-100 - 1/4" Double Flute Straight Bit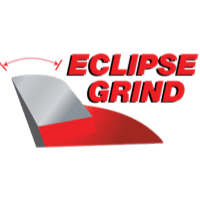 Use these 2-bit sets in conjunction with Freud's French Door Bit Sets (sold separately) to create wooden grills for simulated divided lite door construction. Set include a Straight and an Intersection Bit, a unique combination that solves the challenge of simulated divided lite construction. Use with table-mounted routers to rout fine hardwood or softwood. Sets are offered in three profiles to match the Roundover, Ogee and Cove & Bead Profiles of Freud French Door Sets.
Unique "Intersection" bit mills joints for Simulated Divided Lite French Door grills
Offered in 3 profiles to match Freud French Door Sets
Perfect for fine hardwoods or softwoods
Use in table-mounted routers
Freud Perma-SHIELD® Coating
Ideal For:
creating wooden grills for simulated divided lite door construction